Institutions with values, committed institutions
The Ethical Finance Observatory (FETS) gives the distinction to all insurance companies, insurance brokers and managers that promote the values of the EthSI mark, identified depending on the level to which they comply.

Arç Corredoria d'Assegurances, SCCL
Broker committed to the integrated management of insurance for individuals, businesses and organisations, incorporating the values of mutualism, fairness and transparency in its product range.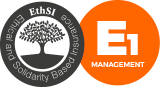 Atlantis
Organisation committed to sustainable economic and social development, the social economy, education, trade unions and associations.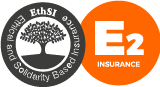 Seryes
Broker formed by a group of associated work cooperatives to provide service to organisations in the social economy intended to provide ethical, transparent management in the insurance market.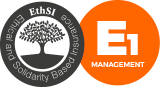 Social Partners
Social PartnersCorredoria is an insurance broker specialized in insurance for social entities. Social Partners, is born with the vision of becoming a Social Broker, recovering the essential values of human relations as the basis of their differentiation.